Flower remedies are well-known
alternative system of healing
. They are very popular in Europe, America, Australia and many other countries. Now, we are offering this wonder-therapy for users in India also.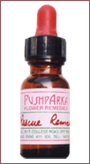 Flower remedies are the healing qualities of flowers. They are usually liquid.
They are well known in bringing about harmony and balance of body, mind and emotions.

Flower remedies help to relieve stress, tensions, lack of confidence, depression, restlessness, agitation, panic attacks, grief, shock and similar negative states of the mind. They support positivity and bring an optimistic outlook towards our life. They also tend to boost good communication with people around us.

These remedies work by removing the negative traits and patterns in the mind that results in the negative thoughts, commonly affecting us in our day-to-day life. As we know, negative traits in the mind are the root causes of all psychosomatic diseases.

CHILDREN having following problems have been successfully helped: Thumb-sucking, Nail-biting, Bed-wetting, abnormal speech and aggressive behavior. Children with Exam-fear, Stress due to past failure or anxiety due to peer-pressure can also be helped. It helps hyperactive children to be calm and focused and helps to improve their power of concentration.