We came to know about the power of flower remedies many years ago. We experienced its benefits for ourselves first and then for others. Later, we decided to be life partners. We are spreading the awareness about this subtle and powerful healing. We have traveled to many cities and towns of India. We found that the remedies work wonders on people, especially those who
want to
feel better.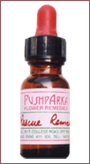 Presently, we are based in Pune, India. However, we give consultation in Mumbai (Bombay) also. Apart from giving us details through the registration forms, we encourage people to describe their problems over phone. People can call us up over Telephone (landline) 020 - 2546 1991 Call us anytime from morning 10.00 hrs to evening 22.00 hrs (Indian Standard Time). Those from New-Delhi, Ahmedabad, Bangalore, Chennai (Madras), Goa, Kolkata (Calcutta), Chandigarh, Noida, Gurgaon, Jaipur, Lucknow, Patna, Allahabad, Rajkot, Kolhapur, Nagpur and Pondicherry are welcome to call us on phone. We invite Franchising agents from all over the country.
Dr. Avanish Thanawala,
Flower Remedies Consultant
Flower remedies have helped several people in my practice in the last 20 years.
I want these benefits to be available to every individual who needs them and are keen to heal themselves!"
Right since childhood, I have been attracted to alternative systems of healing.
I have been a senior trainer of SSY (Siddha Samadhi Yoga, a life-transformation program that teaches Pranayama (optimised breathing), Meditation and all about health foods.
Besides, I have conducted Meditation courses for over 15 years.
I have personally trained thousands of people in several cities and towns of India.
I have been Editor and Publisher of over 50 books and training manuals.
These training have deeply influenced the participants.
The trainings have helped people to be healthy, positive, joyous and self-dependent.
I am also working with a holistic approach for treating pets and birds.
Shehnaz Thanawala,
B.A. (Psychology & Sociology),

Masters in Social Work (T.I.S.S., Mumbai)



I have found very good results in both adults and children with the flower remedies in the last 15 years.
Counseling works best when combined with Bach Therapy. The results can be experienced by you too.
I have worked as a Medical Social Worker at Hinduja Hospital and KEM Hospital, Mumbai.
I have also worked as a Professional Counselor in various Institutions.
I was a senior trainer of SSY (Siddha Samadhi Yoga Training Program) for children and adults for 10 years.
Author of Amrut Aahar - (the cookbook of uncooked foods). This book has been translated into 4 other languages apart from original English version - Hindi, Marathi and Gujarati and Telegu. Over 40,000 copies sold in 11 years.
Editor of Rishi-Vani magazine for over 5 years
Joint Editor of over 20 books on yoga and meditation.EVENTS
1) Holistic health conference in Pune
2) Music for meditation and Healing, Pune
3) Receiving recognition from Swamiji from Guruji

ARCHIVES
1) Our participation in Conferences and workshops
2) As speakers in renowned Institutes
3) As a part of the Health Exhibition
4) Other certificates