It is very important to take a combination of flower remedies, which is specific for you.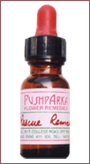 You can explore custom-made flower combinations relevant to your personality and specific needs.
Please take a moment to develop an insight about your personality today.
See for yourself how you are coping up with stress and tension.
If you are interested in having your personal combination of flower remedies, please reply with answers of the following questionnaire.

1) Name :

2) Age in years:

3) Sex: Male / Female

4) Marital status

5) Profession

6) Address for despatch:

7) What is your main problem? Describe your mental and emotional state at present (Please read the questions in the stress test. It will help you to give answer to this question.)

8) How is your relationship with your family?

9) Are you satisfied with your work? How is your relation with people at work?

10) How is your sleep? (in terms of duration and quality) What type of dreams do you get?

11) Any major incidence / s in your life which had a deep impact on your life? In which year did it / they happen?

12) Medical history in brief. Name of any major ailment / disease, it's duration, and type of medication taken